Design is the act of creating with purpose, on purpose.
We offer Marketing & Creative services, to businesses who wish to succeed.
Who We Are
Reinecke Design is a one-stop marketing and design studio, located in Denton, TX.
Our Mission
We help business leaders identify, reach, communicate with and grow their market.
What We Do
We offer a variety of services
to help businesses set and reach marketing goals.
Our Story
Reinecke Design was established in 2016, out of the belief that businesses should expect more from their creative services. We began with a deep respect for small business, a background in Graphic Design, and the philosophy that "Design is the act of creating with purpose, on purpose."

With this as our foundation, we have set out to build a new kind of business service that emphasizes listening to our clients, setting clear goals, and solving real-world problems.

Today, Reinecke Design offers a range of services, from marketing, design, and copywriting, to print and apparel production, and even workflow management. We are so serious about the power of ideas, that we want to help bring yours to life, and to ensure every opportunity for success.
Other agencies would have you believe that inspiration is like a sudden flash of lightning, or that they have an exclusive on creativity, by bringing in talent with certain pedigrees. It's much simpler than that.
1. Goals
Call us crazy, but we believe it is important to know and plan for a destination, before beginning the journey.
2. Insights
Nobody knows your business better than you do. To get you where you want to go, we place a heavy priority on listening to your understanding of the market.
3. Research
Innovation is an iterative process, that is constantly building on itself. To find the best way forward, we look to the past, to the competition, and we test ideas.
4. Ideas
Having goals, intelligence and research in place makes for fertile creative soil. We then curate our ideas, looking back to your insights to focus only on winners.
5. Review
We don't work in a vacuum. Once we've presented ideas for review, you will have a set number of revisions, allowing us to make adjustments, as needed. 
6. Final Product
Art is subjective—Design is not. We are in the business of creative solutions, which means success shows in our ability to deliver results.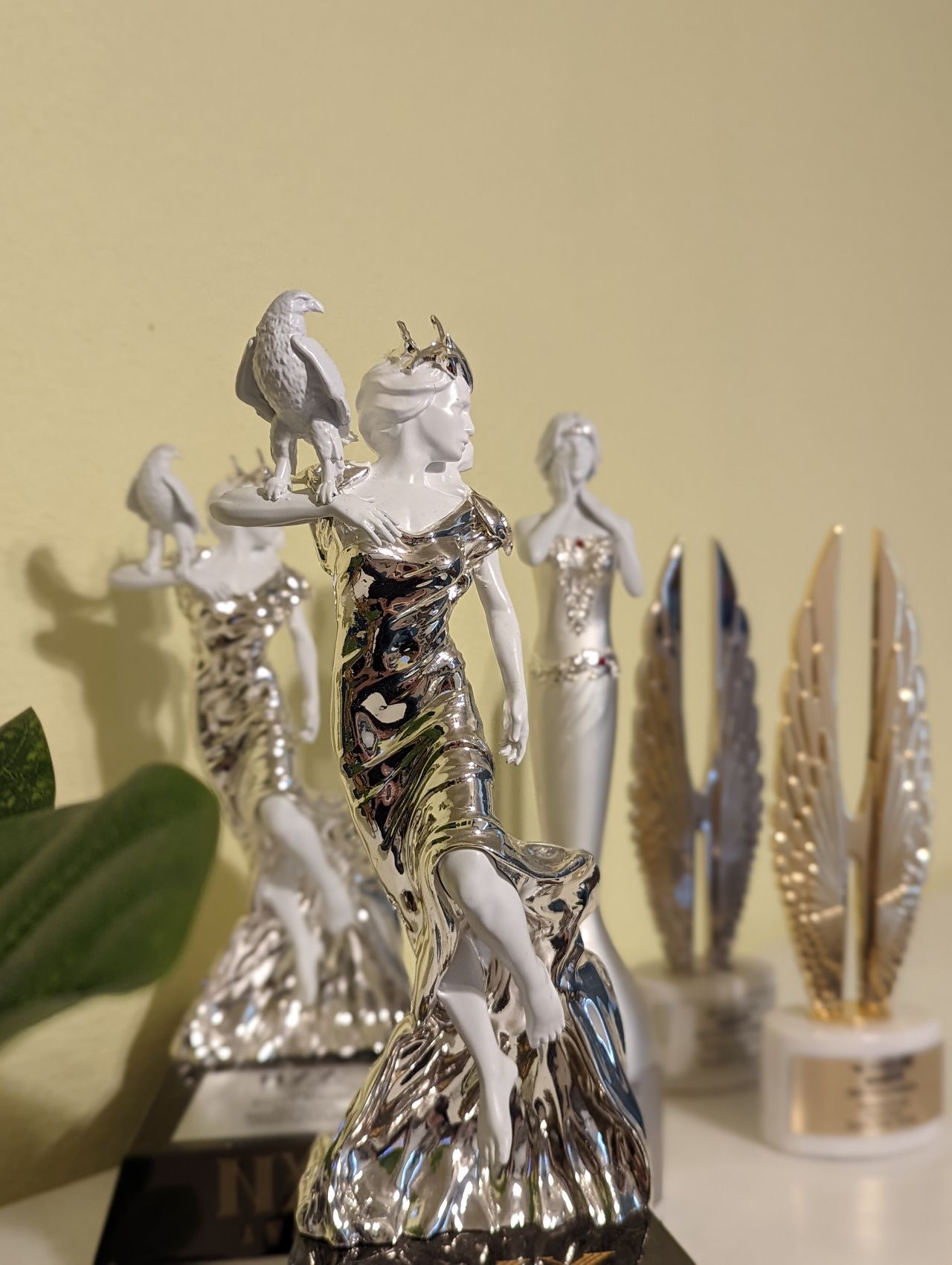 Goal-Oriented Problem Solvers

We are obsessive about setting & exceeding appropriate goals for every project. Design is Problem-Solving, after all!

Broad Expertise

Marketing Strategy, Brand Development, Creative Direction and Print and Apparel Production, all from one agency. That's not an offer you see every day!

Superior Creative Campaigns

By starting with the big picture view, we are able to design strategic campaigns that are purposeful and consistent, and build upon one another.

Expansive and Versatile Production Network

Our strategic partnerships grant us access to over 15,000 manufacturers and printers, available to produce almost any custom or branded item you can dream up!
Ready to Make an Impact?
Contact Reinecke Design, today to schedule a consultation, and develop new opportunities to succeed.